I lost my lovely niece this past week after a seven-year battle with cancer. When she was only five, I left on my odyssey that found me eventually settling in Hawaii. I saw her a few times on visits to my parents in the ensuing years. She had such a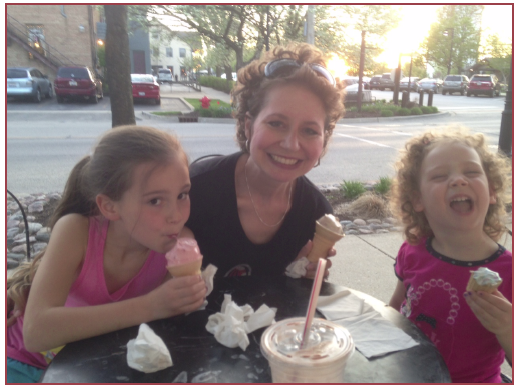 sunny, cheerful disposition and a wonderful laugh. I recently heard a maxim new to me: Wherever you go, be sure to take your sunshine with you. They must have been thinking about people like my niece. 
Susie was only 49 years old and leaves behind a loving and devoted husband and two small daughters. There is a video on the funeral home website with photos that show what a caring and happy person she was, with many testimonials affirming this, even one from her young daughter.
My grandmother, after losing three of her grown sons to either heart disease or cancer, said that you just don't expect to outlive your children. I think of this in my brother's situation today (who also lost Susie's older sister one day after birth), but I have to say that you don't expect to outlive your nieces and nephews either. There is enough heartache all around.
Susie's family continues in my prayers today, but I am also thinking of all the seniors, like my brother, who have experienced the heartache of outsurviving their children.
This is a part of the loving commentary from Tim, Susie's husband, on her Go Fund Me page: 
Susan is now resting in peace, and the girls and I are coming to the point where we have to figure out / find our new daily routine. As we prepare to slip back into society, I have concerns as these next days, weeks, months and year(s) are going to be hard, but we'll have to find a way….. We do miss her so very much.
Although I have to continually remind myself, I do find peace in these two things;
– Sue is no longer suffering, as the constant pain is now relieved.
– This one (taken directly from my Sweetheart) applies to many facets of life;
"Please don't be sad that it's over, please be so very happy that it happened." (If you remember one thing from this page, make this that one thing…..)
Susie's Go Fund Me page: https://www.gofundme.com/sueclark