International Living has just published its list of the ten best places for ex-pats to retire, and affordable Panama is the top retirement choice for 2019. According to its publisher, Jackie Flynn, "Modern, comfortable, and tolerant – if you had to describe Panama in just a few words, these are what they'd be. Panama may be famous for its canal, but it's the ease of living that draws retirees here."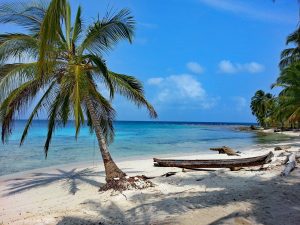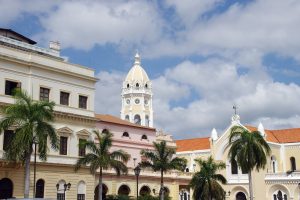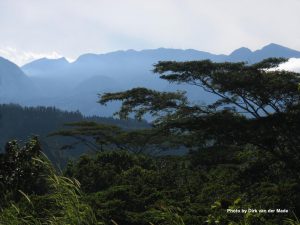 Panama offers a variety of scenic locations to suit almost anyone: from beautiful beaches on both sides of the country to charming and modern Panama City and on to rural lush mountain climes. All present an opportunity to live a vibrant lifestyle affordable on almost any budget – or a more lavish lifestyle not as costly as back home. International Living says the cost of living can be as little as $1,000/mo. for budget-minded folks while still being comfortable. Bustling Panama City with all of its conveniences and amenities is more expensive.
Lots of Retirement Benefits
The healthcare is excellent, and an extraordinary benefit for retirees is the Pensionado Program. It includes facilitating residency for retiree newcomers and providing substantial discounts on "travel, healthcare, hotels, restaurants, and more." International Living also states that Panama is "safe, stable, and friendly."
Shannon O'Donnell on her website A Little Adrift provides her take on the cost and other aspects of living in Panama. Kathleen Peddicord's Live and Invest Overseas website provides a free e-letter twice a month titled In Focus: Panama.
For more information on Panama as a retirement destination, International Living provides extensive information on its top retirement destination choice for 2019.  This includes valuable information on facilitating a move to Panama. Besides the websites mentioned here, there are other websites on the Internet on Panama, including forums with ex-pat Panama residents. Internations is one such source.
Be Sure to Do the Research
If you are interested in affordable Panama or any other country as a retirement destination, doing an Internet search ("Retirement in [name of country]") is a good way to start to sift through all of the available information and opinions – and there is generally a lot on the most popular retirement destinations. Then, you can get a better idea about what a destination has to offer and whether or not it fulfills what you are looking for in a retirement haven. Especially helpful is reviewing the criteria used by each website/author to determine the retirement value of the destination.
UPDATE for 2023!
International Living's Top Retirement Destinations for 2023
1. Portugal
2. Mexico
3. Panama
4. Ecuador      (See my posts on Ecuador.)
5. Costa Rica
6. Spain
7. Greece
8. France
9. Italy tied with Thailand
10. Columbia
The criteria for International Living's rankings can be seen here: https://internationalliving.com/the-best-places-to-retire/
Live and Invest Overseas lists Panama as its top choice in 2023.