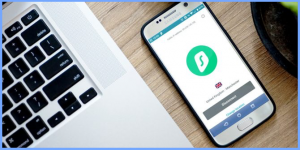 Do I need a VPN (Virtual Private Network)?
If you are browsing my website, you are probably doing so on a computer, mobile smartphone, or some kind of tablet, such as an iPad. Even if just browsing on your mobile phone, which statistics show is very, very popular with seniors, you still need to protect your identity and activity from voyeurs (hackers) with ill intentions. Having a Surfshark VPN is a value-driven way to do so.
If the concept of a VPN is new to you, let me provide a brief explanation. Simply put, a VPN connects your device to another server somewhere on the Internet so that you are using that server's connection. As a result,  your Internet protocol (IP) address from your service provider is now hidden. But you might be thinking, why do I need my Internet address hidden?
Reasons to Use a VPN
For all device users, including seniors, a VPN is a must for three primary reasons:
Protection from snooping on WiFi hotspots that may not be trustworthy.
I tend to use the McDonald's free WiFi quite a bit. I know Starbucks is popular too since I drive by several everyday and see customers busy on their laptops while downing their cup o' joe. But WiFi snooping can happen anywhere free WiFi access is offered, at work, a restaurant, or even the doctor's office. Everything on a device can be accessed by hackers if the device is not protected, including passwords for financial institutions.
Protection from hackers who can also access an unprotected home WiFi. Yikes!
Passwords no longer guarantee protection. My credit union is using new methods, such as text messages, to verify me and keep my account from being vulnerable. More and more I am finding that my password-accessed accounts are using additional means to try to protect my information. After several incidences of what I call "break-ins," my Surfshark VPN now protects even this website.
Protection from monitoring a user's browsing and activities online.
It is not only the government that is surveilling citizens' activities. A user's Internet service provider (ISP) may also be legally monitoring the user to sell the user's browsing data. Have you ever noticed after doing some browsing that ads start showing up for those types of products and services that you had been browsing for? Not only is it annoying, but kinda' scary.
So, whether you have a laptop or desktop computer, or just use a smartphone, you need a VPN to help protect you from these vulnerabilities. The Surfshark VPN helps to keep you from becoming a victim of hackers up to no good at your expense. And it also prevents being tracked by your service provider and other sources.
The Surfshark VPN: Packed with Extra Security at an Affordable Price
I found my first VPN service a bit of a hassle and didn't even use the paid service for several months because of installation problems and difficulty getting good customer support. Just recently, after doing some research, I purchased VPN service from Surfshark. It got high praise for the security services it offered, and it was a good deal. When you purchase the Surfshark protection, you can put the service not only on your phone, but also on your computer and other devices – at no extra cost. I found it easy to install on my desktop computer, my iPhone, and my iPad. Connecting to the service is easy peasy on my computer and can be "automatic" on the phone and tablet when using WiFi.

The best value for the Surfshark feature-loaded VPN is the two-year service at just $1.99 per month. But Surfshark runs special deals from time to time, in which you can save even a little bit more. I got the Christmas special, a two-year plan with an extra three months free. Surfshark also offers a 30-day money back guarantee.
Surfshark: Highly Rated as a Reliable, Secure, and Affordable VPN
Here is what some of the tech websites are saying about the Surfshark VPN:
"Two important metrics for VPN services are the number of servers the company offers, and the geographic distribution of those servers. In both categories, Surfshark does fairly well." – PC Magazine
"It is a pleasure to see a new VPN service come across my desk that gets so much right. Surfshark has a generous unlimited devices policy . . . . it also provides rarely seen features such as split-tunneling and multihop VPN. Overall, it's an excellent product." – PC Magazine
"The MultiHop feature allows you to connect via two different VPN servers (usually in different countries), adding an extra layer of security." – Tom's Guide
"Surfshark is an interesting VPN with a huge feature set and a surprisingly small price." – Techradar
In 2020, vpnMentor has rated Surfshark among the top 3 best VPN providers overall.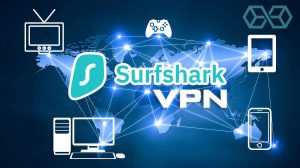 All of these tech websites go into extensive detail about what Surfshark offers: its level of security, its speed, its number of servers and locations (which is growing all the time), and other technical stuff that is a bit beyond me. But the bottom line is that these tech writers are impressed with Surfshark's various features and its overall performance.
VPN protection is more than just a good idea; it is a must have to be protected in today's cyber world. The Surfshark VPN provides added security with unique features that provide peace of mind.
If you would like to learn more about the various features the Surfshark VPN offers, click here.
I need to mention that this is an affiliate link. Should you purchase this item via the link above, I will receive a commission. If you want to learn more about being an affiliate, please see my post in Extra Income.