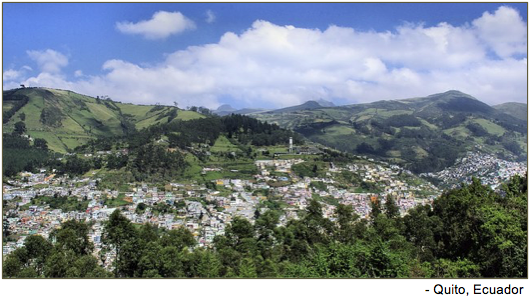 In my first post about international living, I said that I especially wanted to define and discuss two particular aspects with each exploration of a locale as a retirement destination for ex-pats: affordability and safety and security.
I think I have covered the subject of affordability in Ecuador in these posts. In the link below, there are real estate resources in which you can view current costs for buying and renting. If you plan to check out Ecuador, having some real estate locations to visit would provide a good framework for an itinerary.
Safety and Security
Regarding safety and security, according to the author of the Cuenca e-book discussed in my last post on the beauty and charm of Ecuador, North American scam artists operating in ex-pat communities may be a greater threat to seniors than the local petty theft he cautions about. Concerning petty theft, I think that is a concern just about everywhere; we have that problem here in Hawaii also, and tourists are constantly cautioned not to leave valuables in their rental cars. I think using the same kind of caution you would while visiting any place you are unfamiliar with is a good idea.  
However, I think that one of the best ways to get an idea about the safety and security in Ecuador is to review the comments from those living in these ex-pat locations. In the link below, there are several websites that provide comment on safety in Ecuador. One of the websites already mentioned in one of my posts has a host of comments on this subject under a post titled, "Why Some Expats Decide Not to Live in Ecuador." It won't give you a definitive answer, but I think that the answer one might be looking for depends on what one requires in a retirement destination. Frankly, no place is really safe, but some places are less likely to be unsafe than others, even in North America. Some commenters in the above article have noted that they feel safer where they are in Ecuador than in parts of North America.
Websites on Ecuador
 Other than those websites I have already provided links for in my four posts on Ecuador, I don't think I can do better than this webpage by Viva Tropical: "Top 83 Ecuador Websites for Expats and Investors." It lists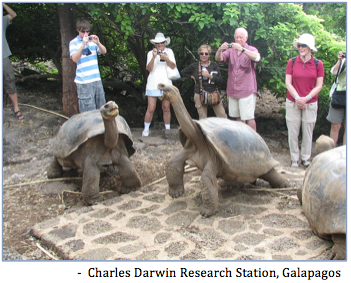 Blogs about Ecuador 

Real estate websites

Boutique hotels

Tourism sites

Websites with general information about Ecuador, such as history, geography, population, and so on.
I think that reviewing all of this information would certainly prepare one for what to expect in making a move to Ecuador, both positive and negative. Also, Viva Tropical, like Live and Invest Overseas (an affiliate link), offers a wealth of information about other possible Central and South American retirement locations.
Viva Tropical also offers consulting services on investing in real estate in these locales and knowing what is necessary to make this life-changing relocation, which could be very helpful if one is feeling a bit overwhelmed or intimidated by the idea of making a move to another country. As Viva Tropical says, "Your new life is a huge undertaking, and there are countless costs of not knowing what you need to know in a new country."
I hope these four posts on Ecuador have been helpful if you have been thinking about moving somewhere in which your retirement funds will provide a more comfortable and enjoyable lifestyle. At our age, sometimes it is time for a change to put some vitality back into lives that may have become very sedentary and routine. When I was young, it was that adventurous spirit that sent me to Europe and Asia and found me eventually settling in Hawaii. I know that the research done here has got me a bit excited about possibly making an international move. Ecuador seems like it might be a good choice (a top five choice in 2019), but there are other places I also want to research and explore for potential relocation/retirement.