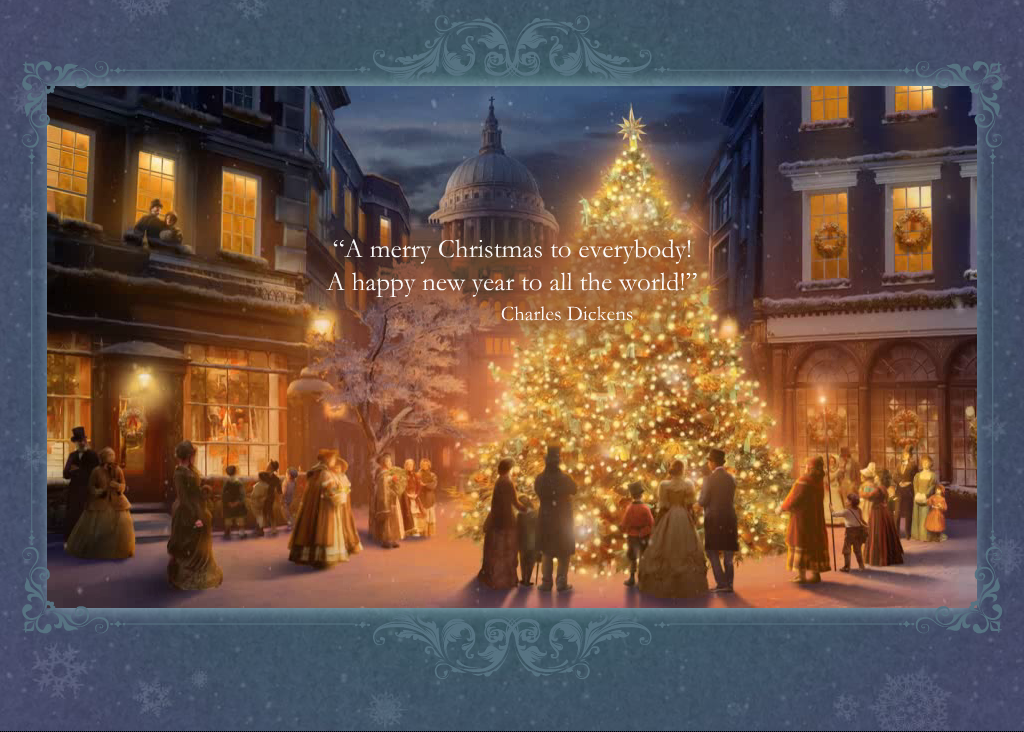 I have been using e-cards for over ten years now, and I really like them! At Christmas time, they are a real timesaver, without sacrificing the quality, thoughtfulness, and sincerity of my message.
As a college instructor of literature, last year I especially enjoyed sending my college associates a really wonderful animated Dickensian e-card from Blue Mountain.com titled A Merry Christmas Personalized. It is like sending a 90-second film with sights, sounds, and Christmas music from Victorian London. And the "smashup" birthday cards, featuring the likes of Dolly Parton, Alicia Keys, and more, also get a surprised and delighted reaction from the recipient!
Jacquie Lawson has also been a go-to favorite to send heartfelt and humorous e-cards, not only for Christmas but also for birthdays and all other holidays and occasions. Adorable animated dogs and cats abound in many of her e-cards. 
I think most of us Baby Boomers have fond memories associated with Hallmark; however, a printed card cannot outshine the quality and feelings evoked in some of today's e-cards. What a printed card does have is the aspect of being a hands-on keepsake, but I am willing to leave the e-card in my computer "dresser drawer" for many return visits to enjoy its sentiment.
Related to Hallmark, in a 2013 article in The Verge, Carl Franzen noted that Hallmark offered a "handful of free e-cards" with the launch of its first website in 1996, but it apparently didn't see the potential growth in the e-card industry. Because the e-card was begun in 1994 by a woman on a postdoctoral fellowship, Hallmark certainly had the opportunity to get out way ahead of the curve. Disappointingly for its customers, it didn't do so. 
Blue Mountain began in 1996 also, and was eventually sold to American Greetings, who apparently did see the potential. Jacquie Lawson.com began in 2002. Today, Hallmark offers a large selection of e-cards, but I personally think it needs to catch-up to the animation quality found in the e-cards of Jacquie Lawson and Blue Mountain.
Jacquie Lawson has also been offering animated advent calendars for several years now. With various interactive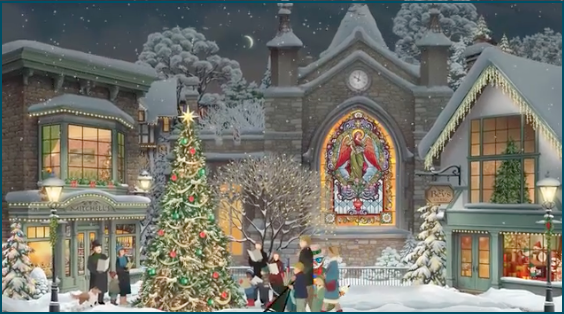 features as well in the calendars, they are great gifts for children and "kids at heart." The offerings for Christmas 2018 were of Edinburgh and an Alpine Village. A new calendar is offered every year, and in 2022, it was of a Sussex village. An image from the Sussex Advent Calendar is shown here, always a wintery Christmas delight!
Hallmark and American Greetings offer some free e-cards. There are also other free websites, such as 123 Greetings and Rattlebox. The animated cards on these sites are not as sophisticated as many of the Blue Mountain and Jacquie Lawson offerings, but if you are new to e-cards and you think that your loved ones and friends will enjoy this novelty coming from you, you may just find free e-cards that suit your fancy. Some free e-cards also benefit non-profits, for example, the World Wildlife Fund e-cards. Someecards is another website noted for its witty and pithy quote cards. 
If you linger through one or all of these e-card websites, it is a delightful and fun activity even if you decide not to send a card or purchase a membership (currently $30 annually for Jacquie Lawson and Blue Mountain  – with other options), but then again, you may find that some e-cards are just too good to pass up. 
This post contains some affiliate links. If you click on an affiliate link in this post and make a purchase, I will receive a commission. Thank you! Check out my post on affiliate marketing.